Kunizo's Works 
 The price does not include shipping fee. All of our luxury Shogi pieces come with a paulownia flat box, a pieces box, and a Tatsumura silk pieces bag as accessories.
* Click an image to see enlarged photos.
Display 1 out of 1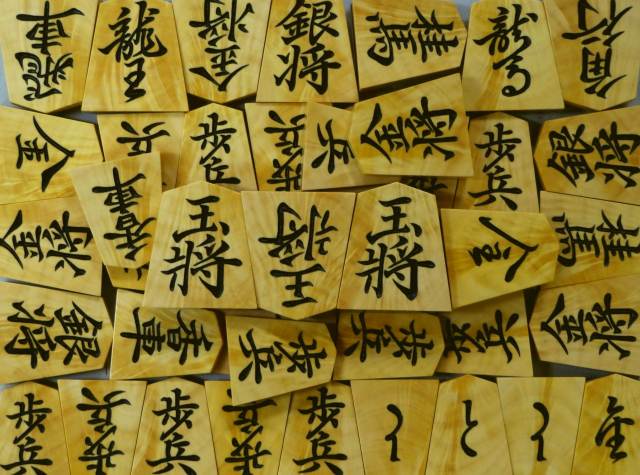 Satsuma Tsuge lightning figured Carved pieces
[By Kunizo, Maki-Ryoko, 3 Kings]
[國蔵作・巻菱湖書・王3枚]
 Price:240,000 JPY
 Product ID:A136
 My favorite Eisui's style Ryoko and undisputed workmanship. There are various types of Satsuma figured boxwood such as peacock, lightning, sunflower depending on how to cut out wood. and pieces that are all of the same type figure have beauty with perfect harmony of patterns and colors. This Maki-Ryoko is dark lightning figured special wood, and Kunizo's work is also one of his best works.  
Back to Top