Chikuhu's Works 
 The price does not include shipping fee. All of our luxury Shogi pieces come with a paulownia flat box, a pieces box, and a Tatsumura silk pieces bag as accessories.
* Click an image to see enlarged photos.
Display 1 out of 1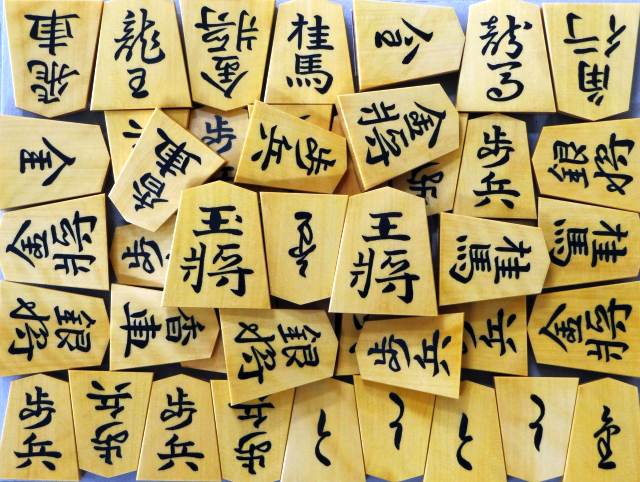 Mikura Tsuge variegated straight grained Filled pieces
[By Chikuhu, Kinki]
[竹風作・錦旗書]
 Price:130,000 JPY
 Product ID:N491
 It uses the same wood as Ryoko above. Both are the 3 major typefaces that he is accustomed to making, so you can see the skill of craftsmanship. Accessories worth 10,000 JPY are included, such as a special paulownia pieces box and a flat paulownia box, and a pure silk piece bag of Tatsumura Art Textile.  
Back to Top