Seiho's Works 
 The price does not include shipping fee. All of our luxury Shogi pieces come with a paulownia flat box, a pieces box, and a Tatsumura silk pieces bag as accessories.
* Click an image to see enlarged photos.
Display 1 out of 1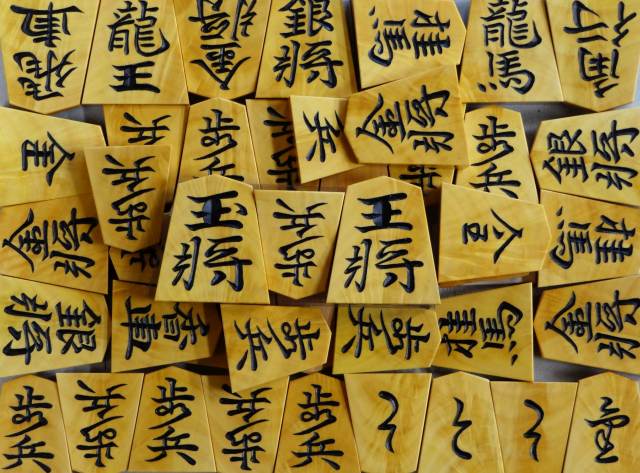 Satsuma Tsuge peacock figured Carved pieces
[By Seiho, Minase-Kanetoshi]
[清峰作・水無瀬兼俊]
 Price:150,000 JPY
 Product ID:S650
 The Minase family is famous for Shogi and Kanetoshi is Kanenari's grandson. Although there are some differences between their typefaces, they have similar style. Large and easy to read typefaces created as a result of researches by modern calligraphers. Compared to other typefaces, piece shape also looks bigger. Seiho has the nickname "Carving master", and It's Incredible that he easily accomplishes difficult typefaces.  
* Sold out
Back to Top