Kumazawa Ryoson's Works 
 The price does not include shipping fee. All of our luxury Shogi pieces come with a paulownia flat box, a pieces box, and a Tatsumura silk pieces bag as accessories.
* Click an image to see enlarged photos.
Display 2 out of 2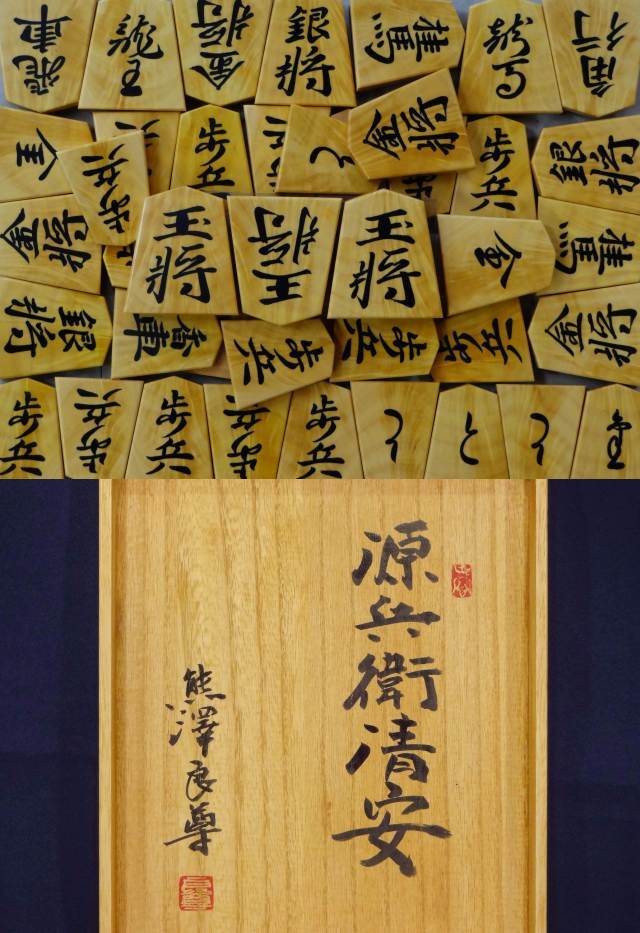 Satsuma Tsuge lightning figured Filled pieces
[By Kumazawa Ryoson, Genbe-Kiyoyasu, 3 Kings, 22 Pawns]
[良尊刻・源兵衛清安・王3枚歩22枚]
 Price:330,000 JPY
 Product ID:N408
 The finest Satsuma boxwood. In order to harmonize 22 pawns perfectly, we are making efforts such as remaking large pieces into small pieces. Not only the most famous Ryoson's original typeface Kominase, but also his 4 orthodox typefaces (Ryoko, Kinki, Minase, Genbe-Kiyoyasu) are very popular and attractive. Among them, my recommendation is Kinki and Genbe-Kiyoyasu.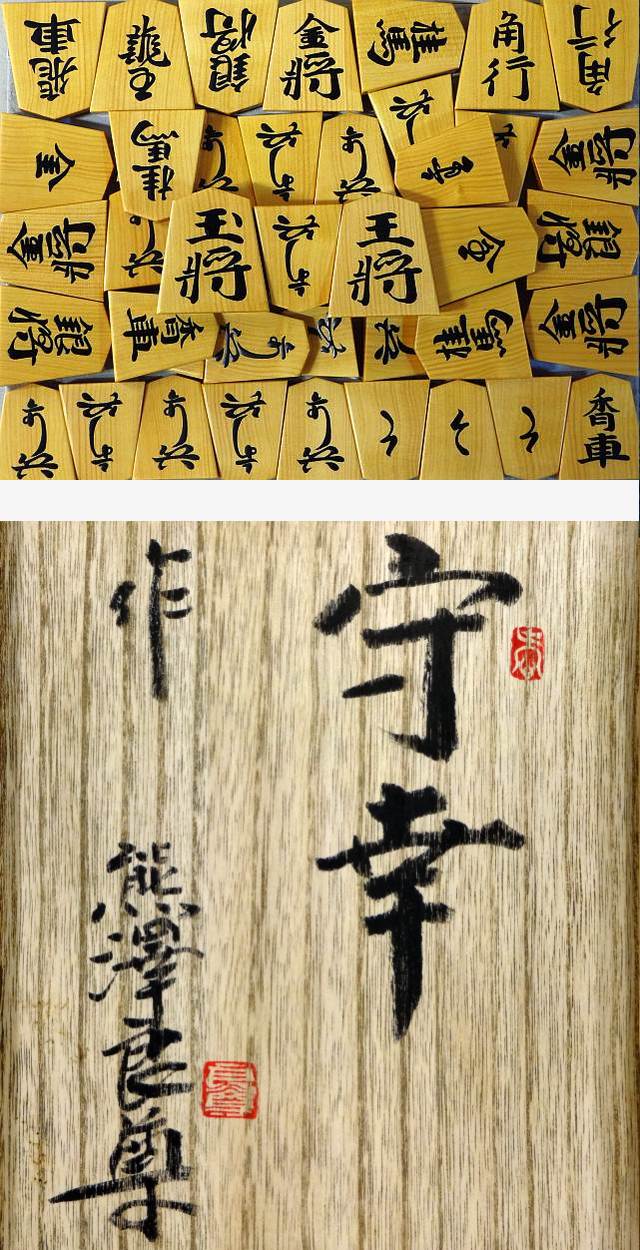 Mikura Tsuge red straight grained Heaped pieces
[By Kumazawa Ryoson, Moriyuki-Utsushi]
[熊澤良尊作・守幸写]
 Price:600,000 JPY
 Product ID:N423
 Kumazawa Ryoson's Heaped pieces have regal presence about them. Typeface, finishing touches and polishing, everything is well done. This Moriyuki is rare red straight grained boxwood, which is one of the best in our Mikura tsuge inventory. We can recommend it with confidence.  
Back to Top