Doshin's Works 2/2
* Click an image to see enlarged photos.
Display 6 out of 6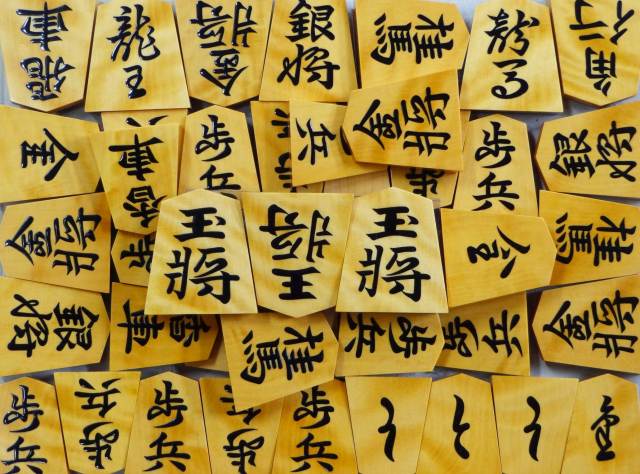 Mikura Tsuge tiger striped Heaped pieces
[By Doshin, Kinki, 3 Kings]
[道心作・錦旗書・王3枚]
 Price:380,000 JPY
 Product ID:D313
 No matter what Doshin do, carving, filling, and heaping, he does it smoothly with master craftsmanship. Recently I have been asking him to make heaped pieces. It is glittering tiger striped natural boxwood. As you use it, it will change to a wonderful amber color. The typeface is gentle and easy to read Kinki. Doshin's work is also undisputed and it's one of his best works.  
Back to Top