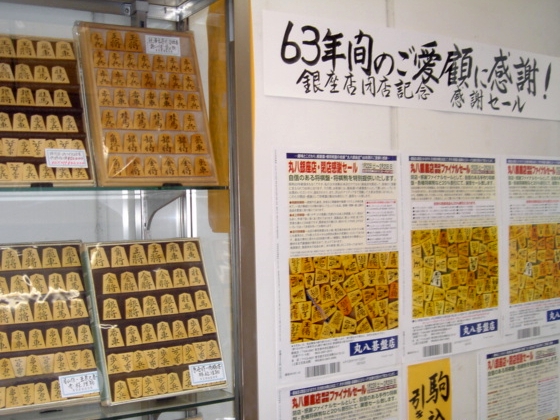 Shortly after the war in 1947, my father opened not only the Hon-Komagome main shop but also the Ginza shop, and it has been 63 years with the patronage of everyone. During that time, the customers were familiar with us as a Go board shop on Ginza central street, and we received various compliments, encouragement, and many ideas. Thank you very much.
 The Ginza shop closed on the last day of February, but the Hon-Komagome shop will continue to operate. We will do our best to further enhance the inventory of handmade boards, high-class pieces, etc., so we look forward to your continued patronage.
 We look forward to welcoming you to our shop.
Maruhachi Gobanten
Tokujiro Kito

 Click here for access to the main shop
---
Back to Top