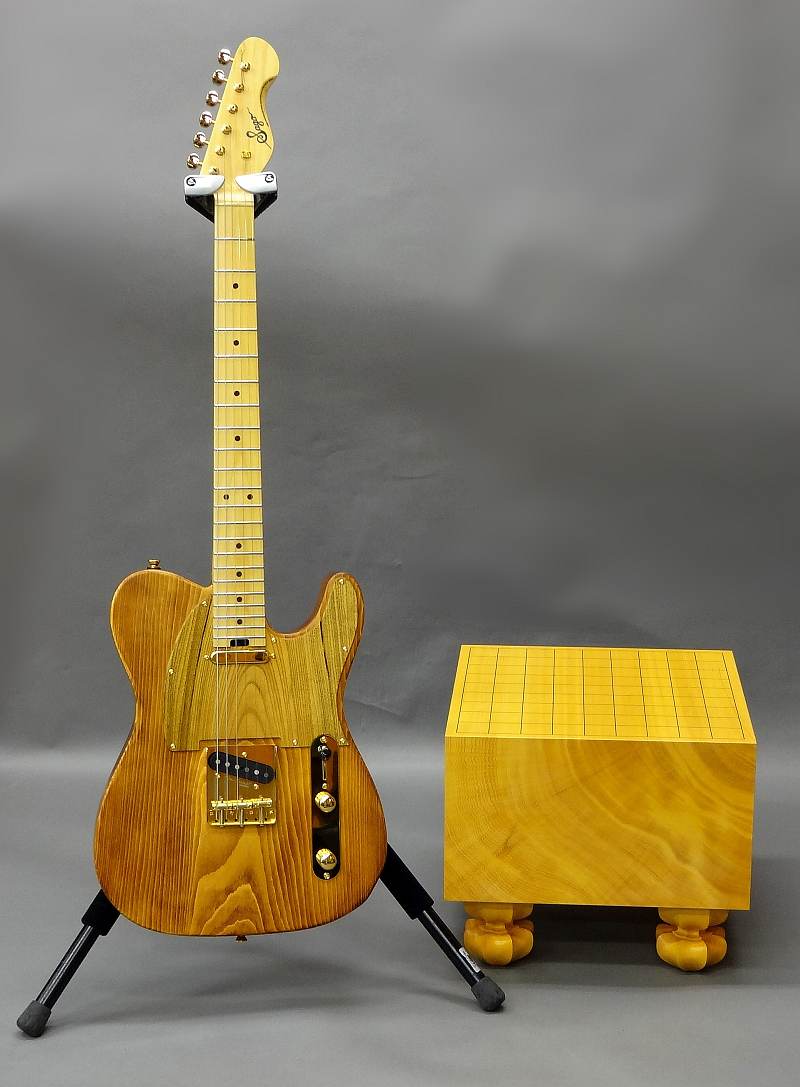 Not a few connoisseurs start making pieces on their own. Regarding making pieces, I often get inquiries about materials, tools, execution, etc., but this time, there was a customer who made a guitar using only Shogi ingredients, so let me introduce it.
 The body is Hyuga Kaya from Miyazaki, and the neck is Mikura Tsuge, both of which are known rare materials. When I saw the finished product, I was surprised at the affinity with the guitar.
 In addition, the finishing is elaborate, the wood with layered lacquer and the inlay and logo are engraved. Layering lacquer is a very time-consuming traditional technique like that applied to piece boxes and heaped pieces.
 This is a gem that took a lot of time and effort, but I myself am proud of my hobby (making Shogi pieces), so I will be able to sympathize with the excitement when the finished work is completed by accumulating detailed attention.
 This work is exhibited at Kurosawa Musical Instrument Store . Please have a look at the masterpiece of craftsmen who are particular about domestic materials and traditional technique.
* Click an image to see enlarged photos.
Sago Custom Order Classic Style-T
Body:Hyuga Kaya, Neck:Mikura Tsuge, PG:Mikura mulberry, Lacquer and shellac varnish
---
Back to Top